Carl Corbett 6/83 has provided the following photos on the rings developed so far. Read the Specifications on the upper left of the image and the Photo attribution on the lower right to identify the differences.  Featured ring numbers are shown bottom left of the image.
Check out Carl's comments on the website in the Post Archives for October 2019. The full Ring Proposal is there including some recent Comments if you scroll down.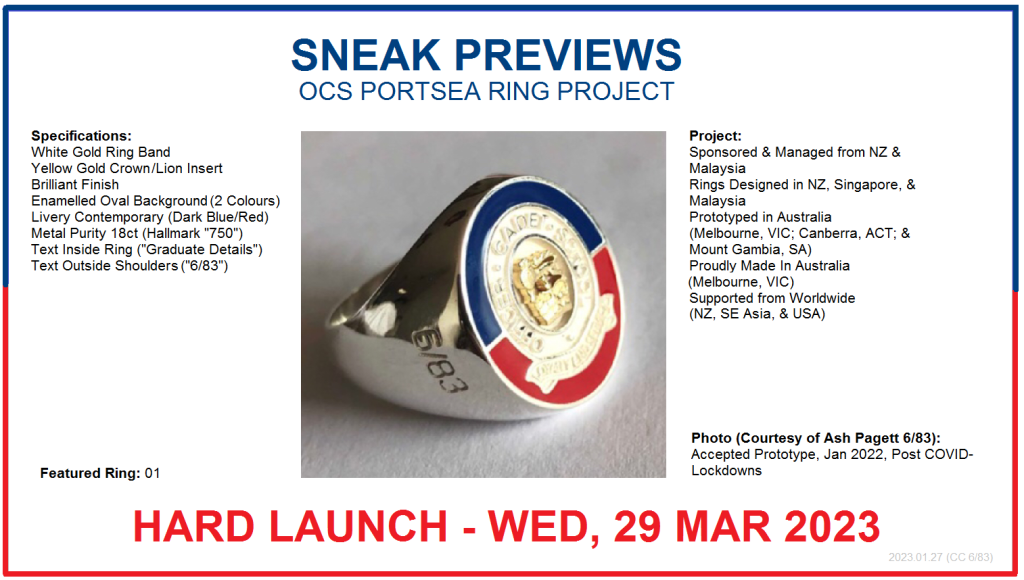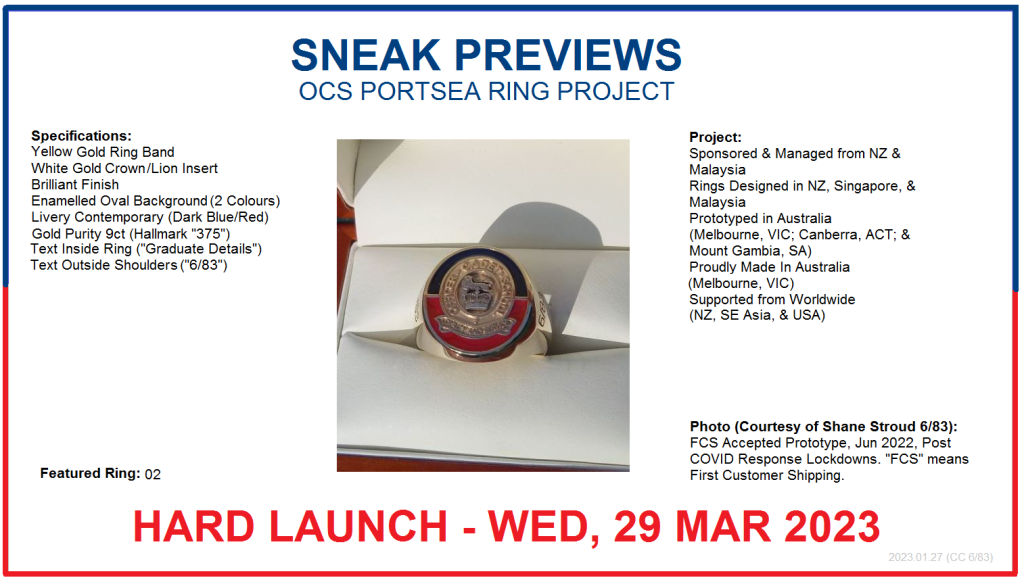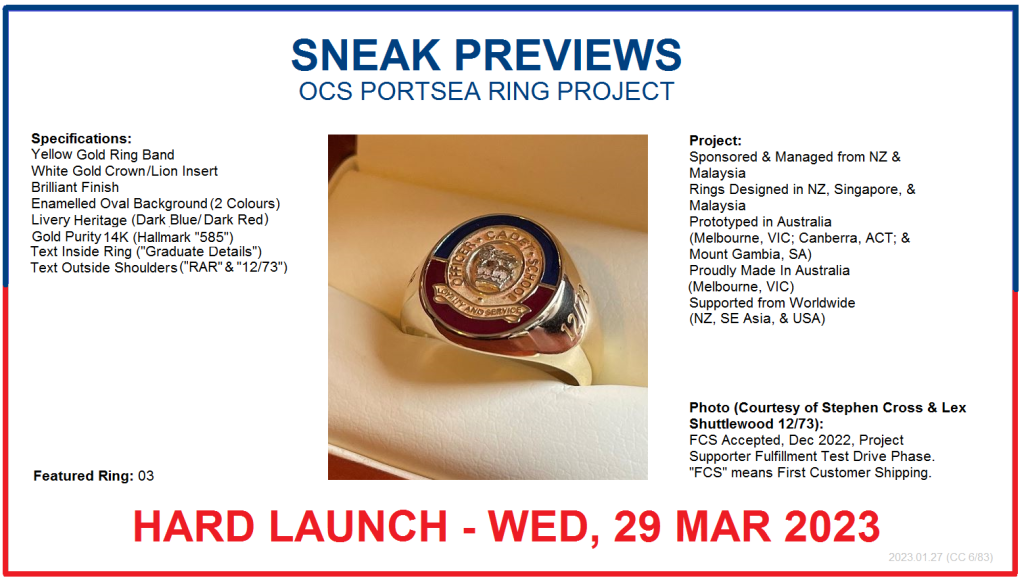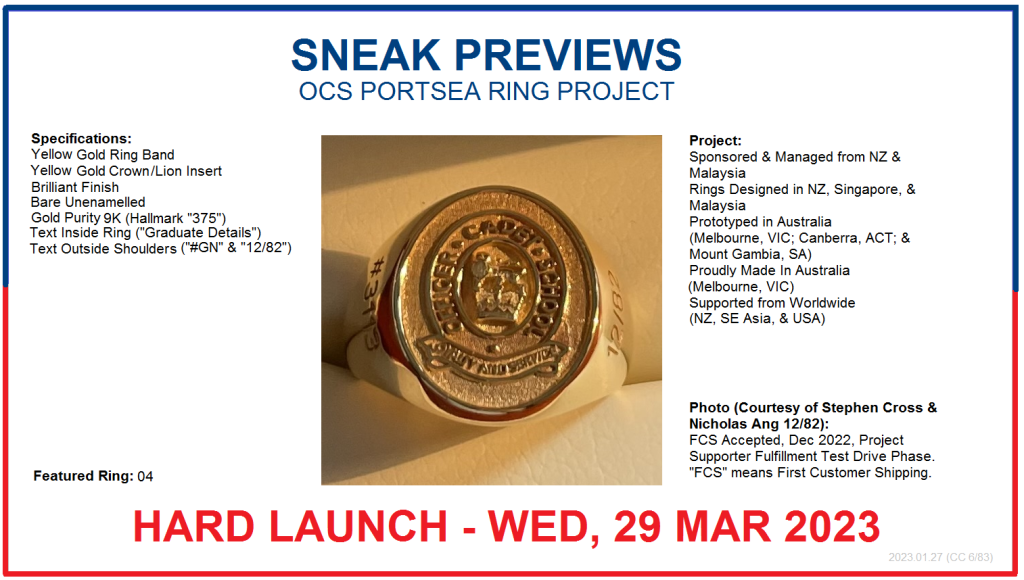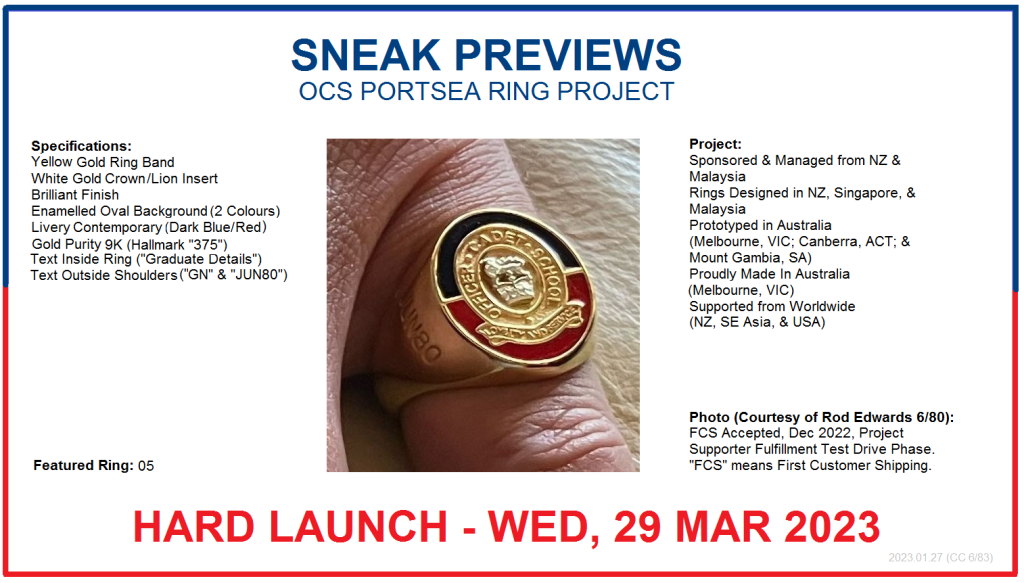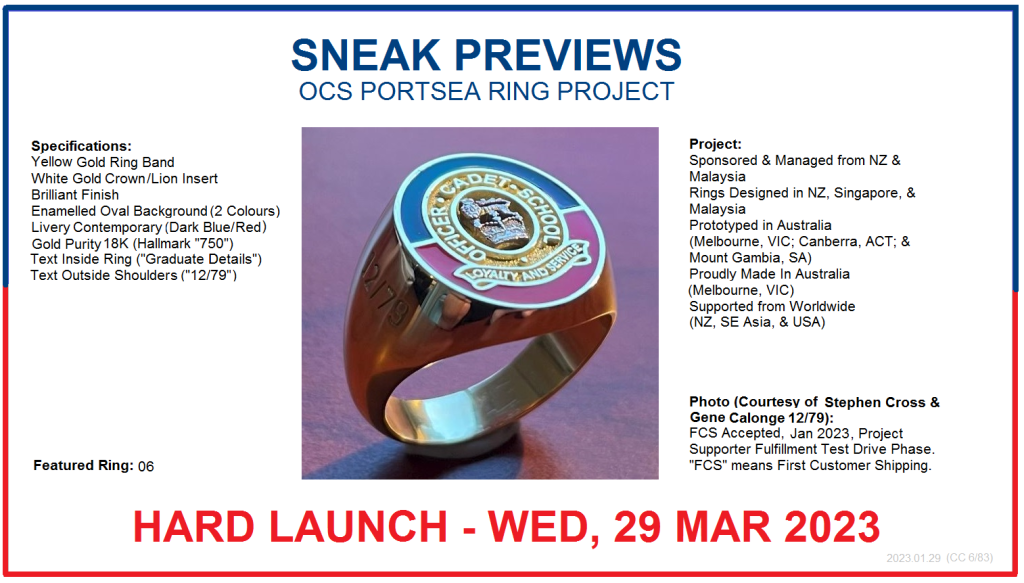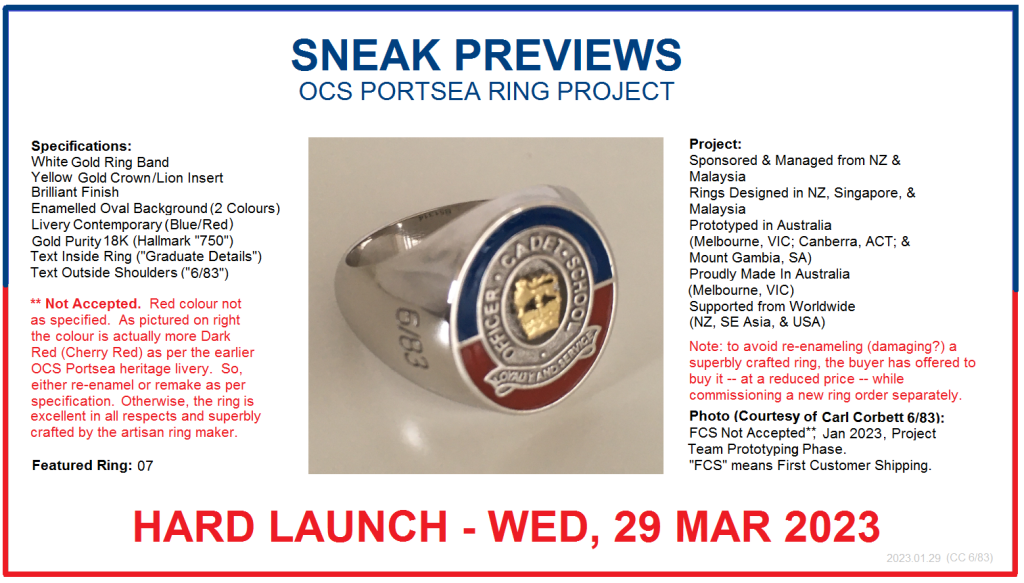 And here is a short video on the early prototype, Mar 2022, post COVID response lock down delays.  From the class 6/83 volunteers' Prototyping Phase.  This video is courtesy of Ash Pagett 6/83.

Fulfillment Report for the FCS Prototyping & Fulfillment Test Drive Phases of the project. Click on the above image to open in a readable format. Lines/rows 10-13 rings are still be completed prior to closing out the related phases of the project and proceeding on to the Hard Launch phase on 29 Mar. 2023.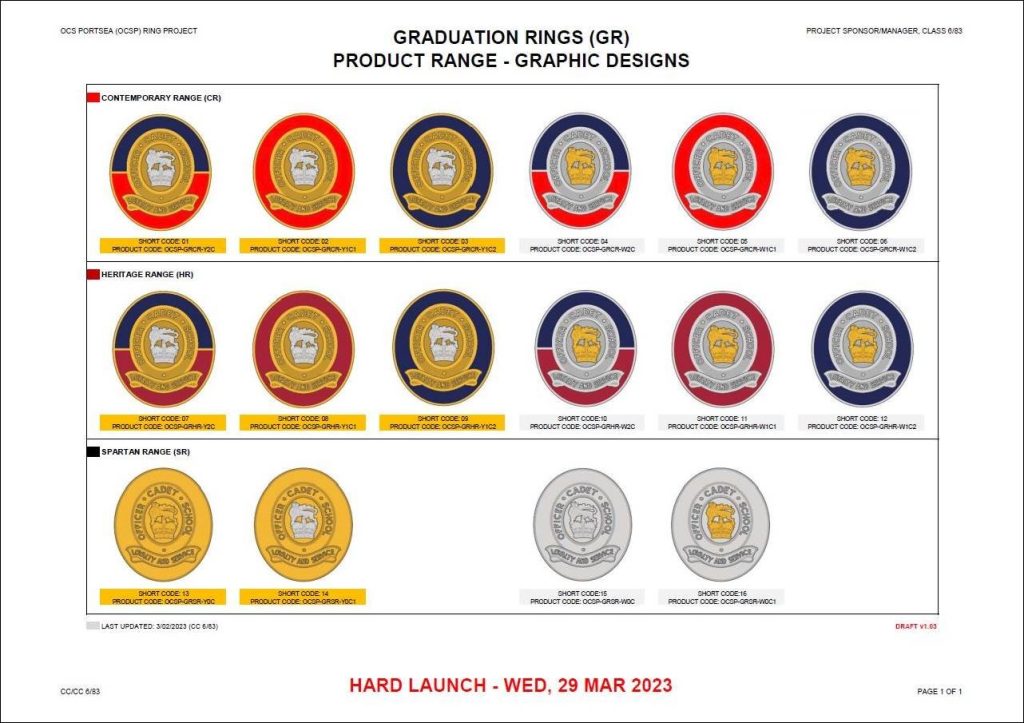 Here is the OCS Portsea Ring Project's new product range, which incorporates all the buyer feedback and preferences encountered to date.  It was finalised today (3/02/2023) with the assistance of the project's graphic designer in Singapore.
Please note that the next update will provide details of the purchase process. Any enquiries in relation to these rings should be directed to the Project Coordinator Carl Corbet – carl.corbett@azea.com