The Class of June 83 is working on a proposal to have an OCS Graduation Ring designed. Design is in progress as shown by the image below.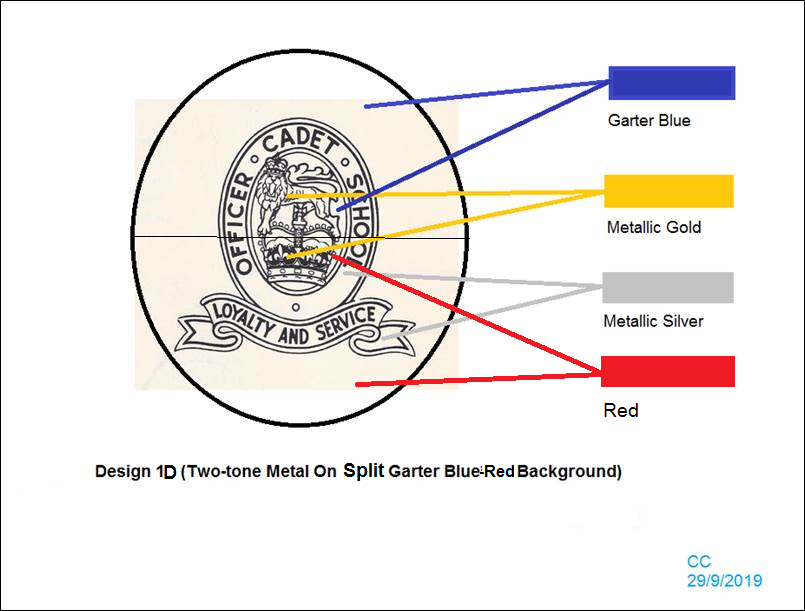 More information will be provided through class orderlies as the design firms up. If interested, you could contact Ash Pagett through your class orderly who has further information and direct contact details.
4/10/2019 We have just received sample photos of the design as done for 1RNZIR.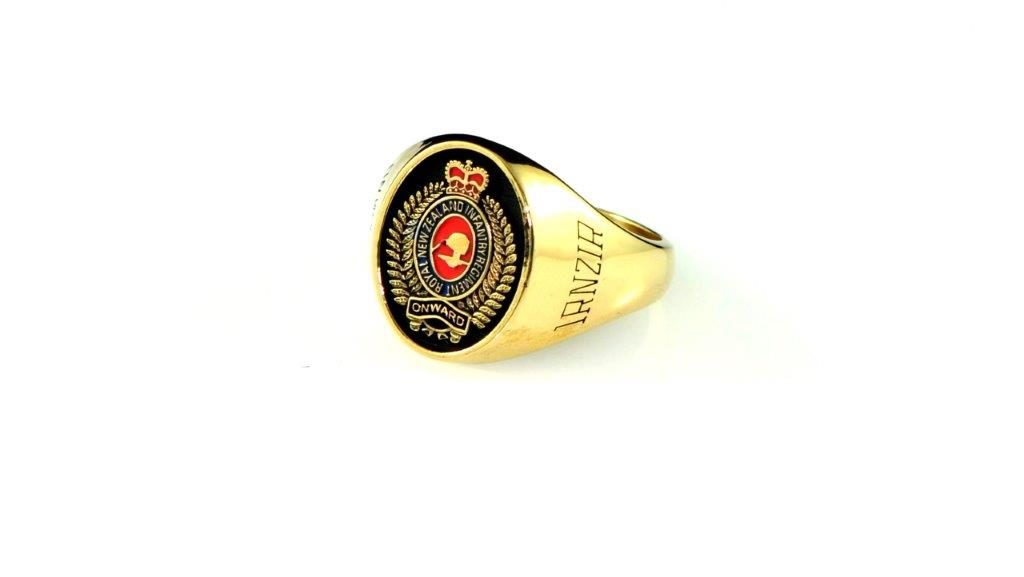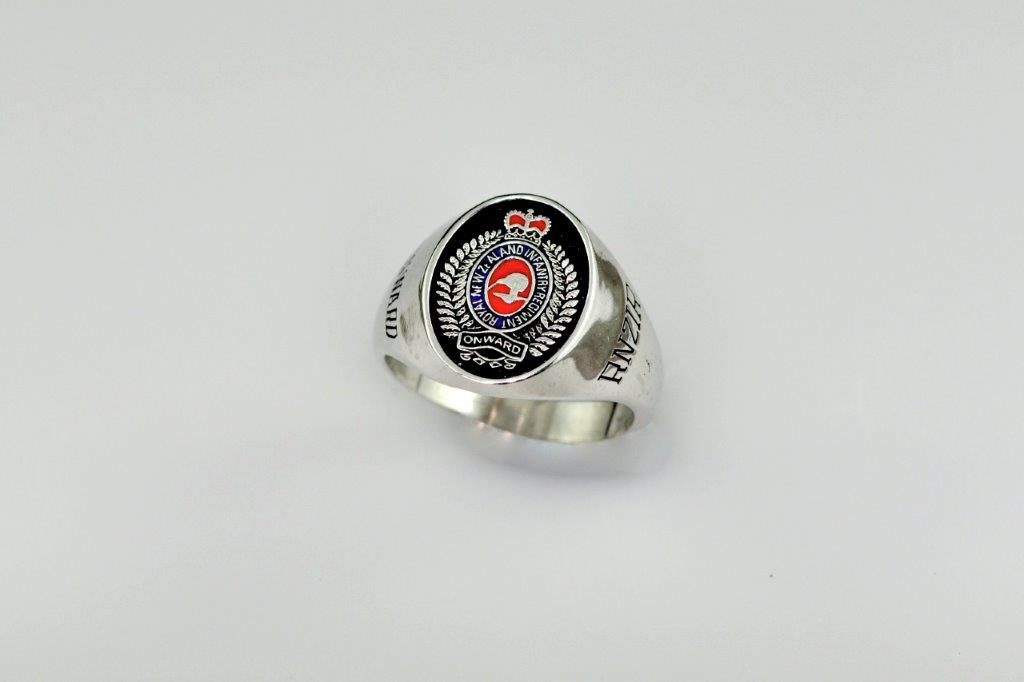 Indicative prices will depend on final design. The following are prices for the above rings and depend on the price of gold.
White Lustrium                                 AUD $499
Silver/Platinum                                 AUD $699
6K Yellow Gold                                  AUD $899
10K Yellow or White Gold             AUD$1399
14K Yellow or White Gold             AUD $1899
18K Yellow or White Gold             AUD $2099
15/11/2019 Since designing the earlier OCS Portsea ring concept in consultation with the project's early supporters (from multiple classes), the project team has since completed technical final artwork (FA) for the manufacturers we have shortlisted.
See this file containing the range of OCS Portsea (OCSP) rings we designed, in both white precious metal (WPM) and yellow gold (YG).  The images are shown below.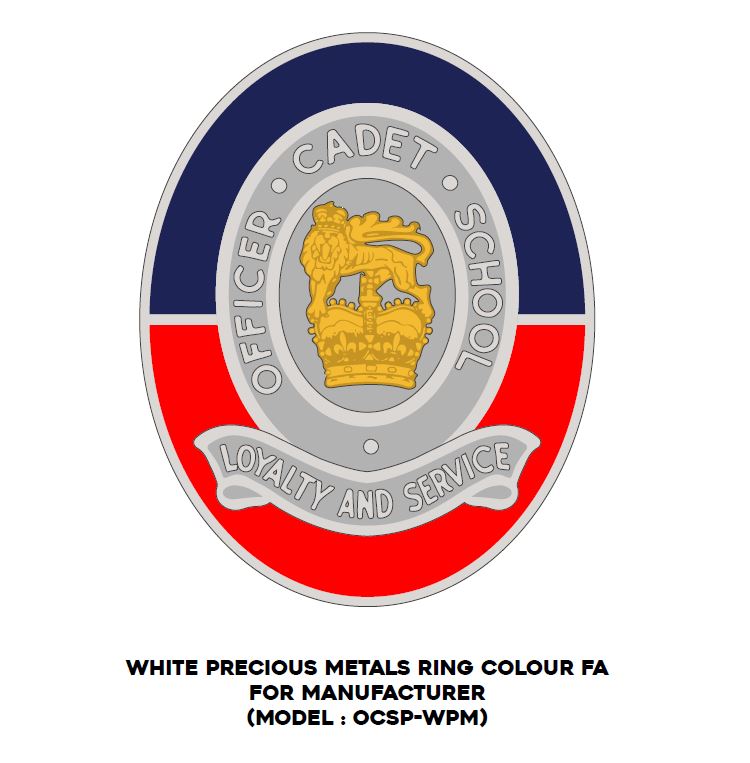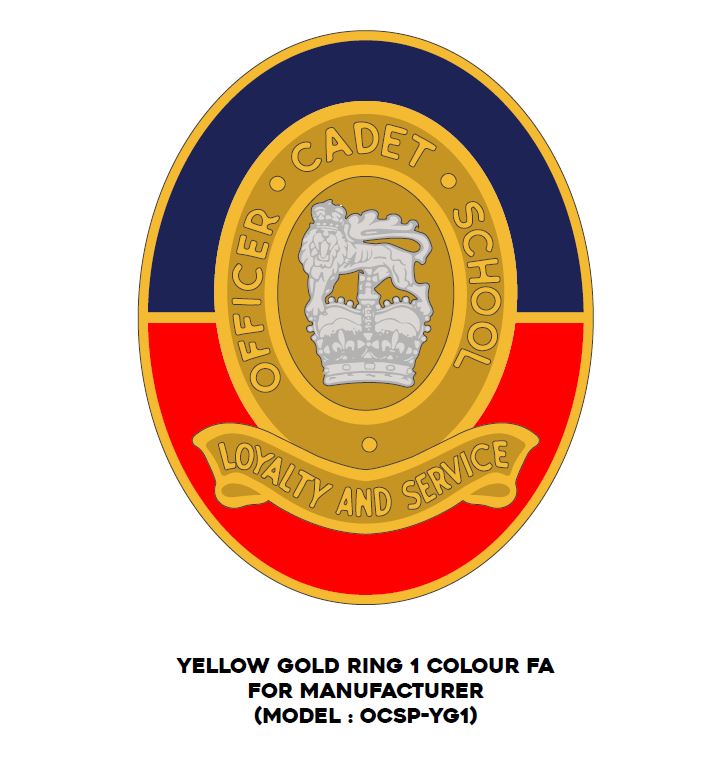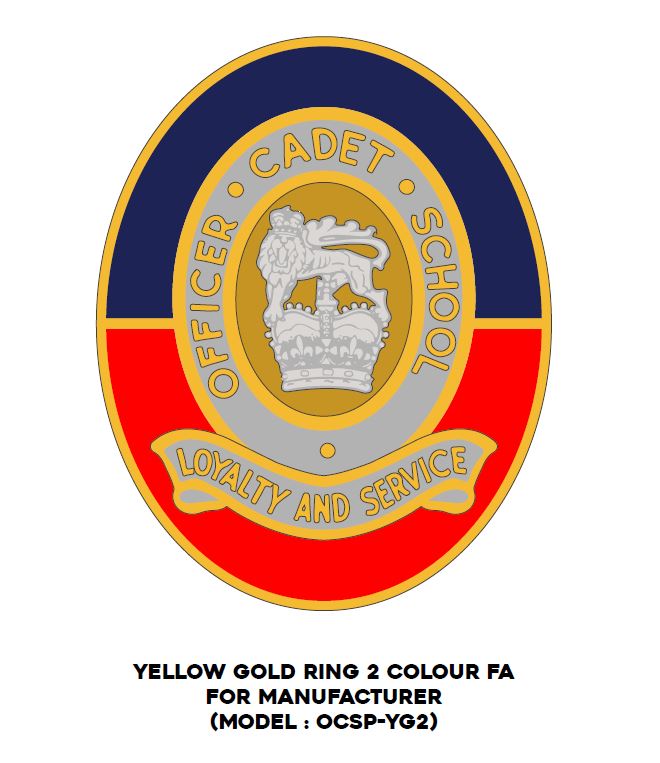 Recently, we requested design proposals from several shortlisted vendors and have whittled the list down to 2-3 finalists and we are now in the process of evaluating their design and commercial proposals.
We anticipate the winning designs being available for posting on the project's blog by the end of Nov. 2019.
Subsequently, prototype rings should be available as photographic product models by year-end 2019 or early Jan. 2020 at the latest.
Once the rings have been supplied to the project's early supporters (from multiple classes), class 6/83 "2020 SE Asia Reunion" attendee buyers, and class 6/83 buyers by end Q1, 2020; then ring orders will be opened up to all OCS Portsea alumni buyers who are interested.  We expect from Q2, 2020 onwards.
Eventually, orders will be able to be placed by individual OCS Portsea alumnus buyers directly with the vendor(s) selected.  Our project team and class 6/83 has no profit motive and has completed this project as a public service to the OCS Portsea alumni community.
"Design once, use many times."