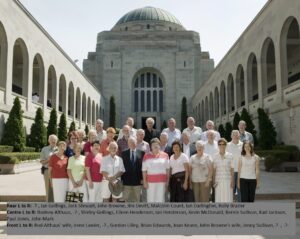 This page will provide you with the opportunity to share information about your class reunions with the wider OCS audience. You can send details of your planned reunion to webmaster@ocsportsea.org or just fill out the Contact Us form with details.
Once we have your information, we'll add it to the page.
Significant years
This is for milestone events – 50th, 60th, 70th anniversary. Other events will be displayed separately.
2023 sees milestone anniversaries for the following classes:
1953 – 70th Anniversary
1963 – 60th Anniversary
1973 – 50th Anniversary
The two classes to graduate in 1973 are having a reunion in New Zealand combining with the New Zealand OCTU. The full details are in this document.
There is a reunion planned for the June 1973 class in October. See more details here.
1983 – 40th Anniversary
OCS Class of June 1983
Friday 9th June (King's Birthday weekend) is the date at Merricks North. More details to follow. Keep an eye on the OCS Facebook page.
Other Notifications
Some classes choose to meet on a regular basis to catch up. If you want to let us know what is happening contact us and we can add information here.
OCS All Classes and Staff Lunch
Following a highly successful event in December we are going to plan another event for July this year. This will move the event away from the busy December period and also June when many classes may be having events. Watch tis space for more details.
We want to include staff as well, so if you know a past staff member, make them aware of the event.
OCS Classes of 1972 – SEQLD
We gather on a quarterly basis for lunch at a well know waterhole in Brisbane. Contact the webmaster for more information.