3RAR – Malaya – 5th March 1964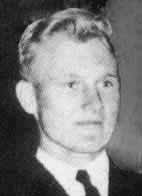 David Brian was born and raised in Sydney. He attended Sydney Boys' Grammar School where he joined the School Cadets and was promoted through the ranks becoming an Under Officer for his final year. He excelled at rugby union and many sports as well as academically winning the schools prize for the 'Best All Round' student in 1955. David was accepted into the Royal Military College, Duntroon in 1956.
David's ability on the rugby field was soon recognised and although a junior cadet he played for the very successful College 'Colts'. This ability and his courage on the rugby field was highly respected and has always been remembered by his colleagues. Over the next two years he suffered serious head injuries playing rugby to the point where he was unable to complete the academic course. In 1958 he transferred to the Officer Cadet School, Portsea continuing as a sportsman and leader. In his final term he was appointed the Colour Sergeant of the Company of Officer Cadets and graduated into the Corps of Infantry in December that year.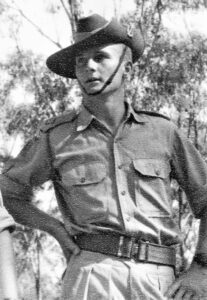 In February 1959 he joined the 2nd Battalion, Royal Australian Regiment, Holsworthy, NSW before being transferred to 13 National Service Training Battalion where he served as a platoon commander until January 1960. Returning to the 2nd Battalion he was detached to the 4th Battalion, Ingleburn, NSW as a Platoon Comander/Instructor before returning again to his parent unit. In mid-1960 he was posted to the Infantry Centre at Ingleburn as an instructor where he remained until March 1962 when he joined the 3rd Battalion, Royal Australian Regiment in Enoggera, Queensland. In September 1962 he and Sara (Sally) Chapman married and settled in Brisbane.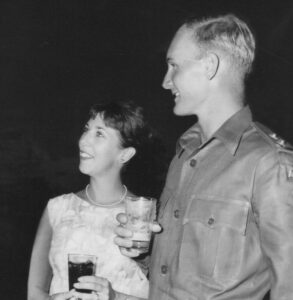 The 3rd Battalion was ordered to Malaysia in July 1963 as the Australian combat battalion in 28th Commonwealth Infantry Brigade, Terendak Garrison, Malacca, Malaysia. David deployed with the battalion as the Platoon Commander of 11 Platoon, D Company. Wives and families accompanied the members of the battalion.
In February 1964 the 3rd Battalion was ordered to conduct a clearing operation in the Malay-Thai border region of Malaysia. On the 5 March 1964 David was killed while on patrol. His body was returned to Terendak Garrison where he was the first person to be interred in the newly established Terendak Garrison Cemetery. His remains were returned to Australia with those of many others in 2016.
Throughout his life David John Brian always retained his love of family, the Army and sport, especially rugby union, where he excelled.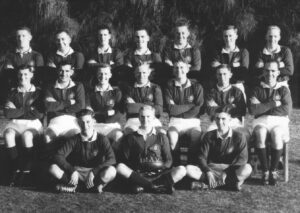 At the time of his death in March 1964, Sara was seven months pregnant and a son (David) was born in May. David followed his father into the Army graduating from the Royal Military College, Duntroon in 1988 serving some 20 years in Australia and overseas.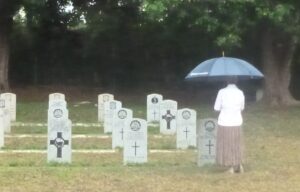 Sara visited the cemetery and later was the key driver in returning home the bodies of soldiers and family interred overseas. You can read her story here.
Further information on David Brian is available here: