We are slowly putting together more detail to return the site to something that Bob de Haas would be proud of. There are challenges that we uncover from time to time. Our current one is simple yet challenging.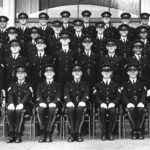 Class photos are gradually being added. We are up to 1960 and moving.
We have all the class photographs plus names that accompany each photo indicating those present, and in some instances those absent!!! On checking though, some of our eagle eyed helpers have identified some small errors in the lists.
If you are able to help provide an accurate listing of names as seated/standing, preferably from your class list, please contact us so we can discuss the list with you. Leave a Comment or use the Contact Us form.
Thank you for your assistance.