The following is a post by John Goodchap from the OCS Facebook page for those not into social media.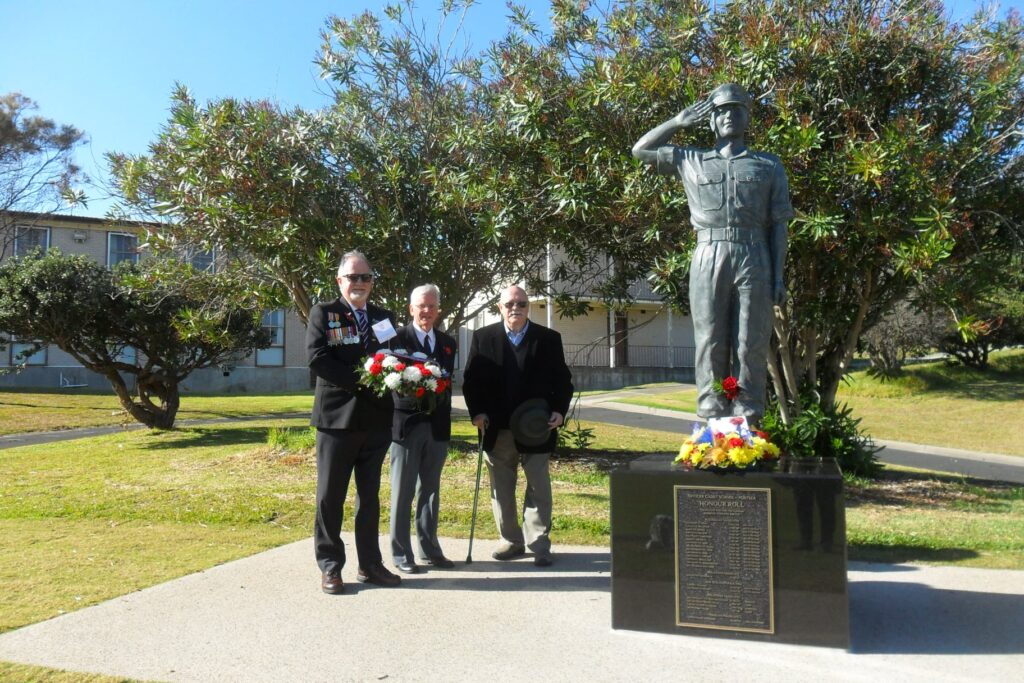 Anzac Day 2021 OCS Portsea Memorial Statue – Graduates of Jun 74 laid a wreath at 1000hrs in remembrance of those who paid the supreme sacrifice. Attendees were (left to right) Bernie Hartley (wreath layer) representing NZ, John Goodchap and Colin Judge. Portsea was at its best weather wise, being crisp and sunny. As can be seen in the photo the statue is attracting attention as on arrival another wreath and single rose was already at the site. Hopefully this will be a continuing trend. LEST WE FORGET
Well done that team. Perhaps the start of a tradition?