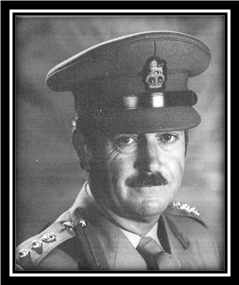 Colonel Graeme Burgess was born and educated at Hobart in Tasmania. He attended university completing two years of a degree in psychology. He was called up for National Service in 1951 and completed his recruit training with 18 National Service Training Battalion. Citizen Military Force service in 40 Infantry Battalion followed after this initial recruit training. He then transferred to Psychology Corps and served with 16 Psych Unit. During this posting he joined the Australian Regular Army on the 20 October 1952 and took up a position as a Psych Examiner in the rank of Sergeant.
Postings to 1 Psych Research Unit AHQ Victoria and in 1954 to 13 Psych Unit at Albert Park Barracks followed.
In 1954 he was selected for the Officer Cadet School Portsea, the first one-year long course commencing in January 1955.  On graduation he was awarded the Governor General's Medal being for the cadet who came first in his class. On graduation he was posted to 1 Field Regiment, Royal Australian Artillery. He completed the Young Officers' Course at the School of Artillery and in January 1957 was posted to 11 National Service Training Battalion at Wacol in Queensland.  It was in this posting that he was appointed as an Acting Company Commander of a training company as a Second Lieutenant by his Commanding Officer. Shortly after this, a group of newly graduated Royal Military College Lieutenants marched in to the sub-unit. Second Lieutenant Burgess continued in the role as the Company Commander much to the feigned chagrin of the newly graduated Lieutenants. This still is remembered and remains a talking point at reunions of officers of this era who were posted to the unit. Colonel Burgess returned to 1 Field Regiment in 1959 and served in the Malayan Emergency during 1959/60 with 101 Field Battery, returning to Australia in 1961.
In 1962 he was promoted to Captain and posted to the School of Artillery at North Head as Senior Instructor, Regimental Training Wing for twelve months. Subsequently he assumed the appointment as Instructor Gunnery, Field Wing. He returned to 1 Field Regiment as its Adjutant in 1965 until entering the Australian Army Staff College, Queenscliff, as a student for the year-long 1966 course.
Staff appointments followed as a Major after the Staff College Course in operations, personnel and training areas.
From June 1968 to 1969 he served in Headquarters 1 Australian Task Force in Vietnam as the Deputy Assistant Adjutant General. Colonel Burgess was granted a Member of the Order of the British Empire (MBE) for his service in this appointment. Post-Vietnam he returned to Army Headquarters in Canberra as a Staff Officer Grade 2 (Major) in the Office of the Military Secretary. From March 1971 until March 1973 he was the Australian Exchange Instructor at the Royal Military Academy Sandhurst, UK. On his return to Australia he again returned as a Grade 2 Officer in the Office of the Military Secretary. In December of 1973 he was promoted to Lieutenant Colonel as the Assistant Military Secretary.
In July 1977 he attended the Joint Services Staff College in Canberra. He was awarded the Queen's Silver Jubilee Medal while on this course. In 1978 he returned to the Australian Staff College at Queenscliff as an instructor. In 1980 he was promoted to Colonel and assumed the appointment as Deputy Commandant and Director of Studies, Australian Staff College.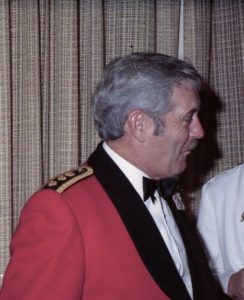 In 1981 he was appointed as Commandant of the Officer Cadet School, Portsea, taking over from Colonel B.G. Florence, AM, MC thus becoming the second, and final, OCS Graduate to hold this appointment, Colonel Florence being the first.
In 1984 Colonel Burgess was appointed as Army Adviser, Australia House, London. In July 1987 he returned to Canberra and retired from the Australian Army on 20 October 1987 completing exactly thirty-five years and one day in the Australian Regular Army.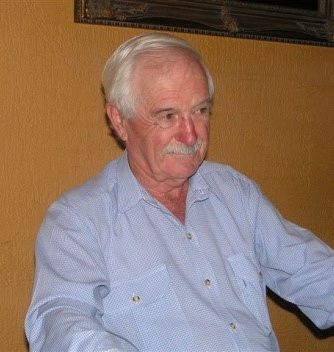 On retirement from the Army he managed an incorporated association in the ACT (ACT Entrepreneurship Centre Incorporated) that provided training in business development, innovation and strategic planning. In addition to this he also became Regional Manager for the Company Directors' Association that later merged with the Australian Institute of Company Directors. He retired from management with the Institute in 2004 but still retains an active involvement in tutoring and helping "Not For Profit" organisations such as St John's Ambulance.
Graeme passed away on 8th October 2019.